We are honored to introduce the exceptional recipients of our 2022-2023 Refugee Students Scholarship Program, as we celebrate their extraordinary accomplishments in the face of adversity. These deserving individuals have exhibited remarkable determination, resilience, and unwavering commitment to their education.
Having overcome numerous challenges and hardships, these outstanding students have not only surpassed the language barrier but have also demonstrated unwavering support for their families. Navigating the complex landscape of higher education in the United States, they have emerged triumphant and now find themselves attending University of California (UC) and California State University (CSU) campuses across the state.
We extend our heartfelt gratitude to our esteemed partners, including Access California Services and the UCI Office of Financial Aid & Scholarships, for their invaluable assistance in the selection process. Their unwavering support has played a crucial role in ensuring the success and sustainability of this program. Furthermore, we express our sincere appreciation to our generous community donors and the program's initial supporters, whose contributions have made this opportunity possible.
Please join us in congratulating this year's recipients!
University of California, Irvine Recipients
All Other UC and CSU Recipients
Raghad Albibi
School: CSU Fullerton
Major: Public Health and Nutrition
Home country: Syria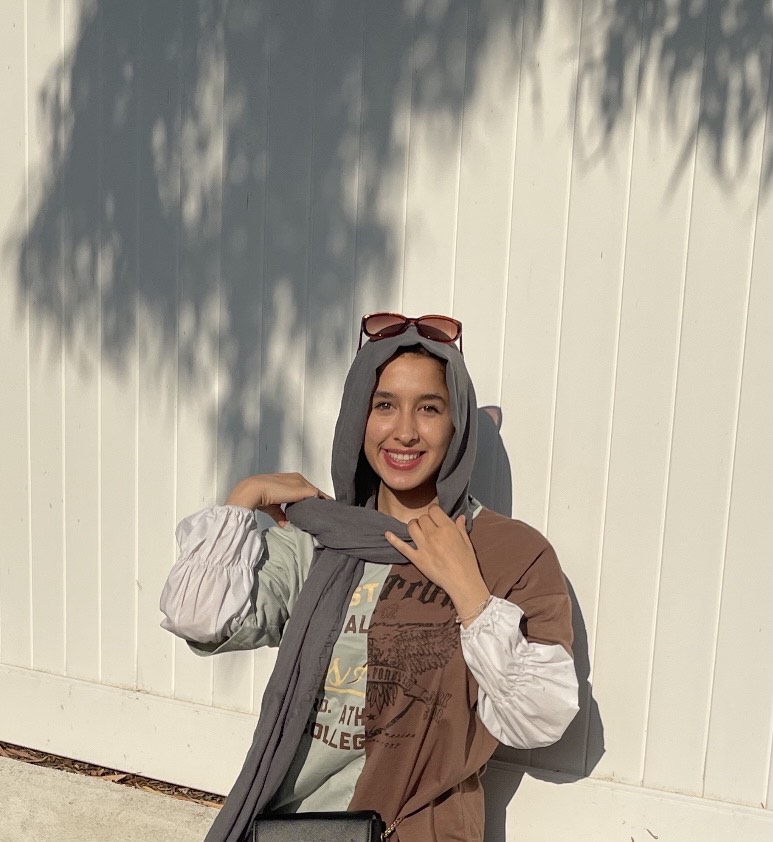 Raghad is a second-year student at California State University, Fullerton where she is studying Public Health. Raghad has extensive volunteer experience including organizing toy drives and tutoring children through her mosque and Access California Services, a nonprofit that provides health and human services to refugees, and preparing meals for the less fortunate with the Second Harvest Food Bank. At CSUF, she is a member of the Muslim Student Association and has led informational sessions on Syrian culture. She has also received several awards including a Biotechnology Scholar Award and the highly selective Congress of Future Medical Leaders Award of Excellence. Her story navigating higher education and life in the United States has been featured by AJ Contrast, Al Jazeera's storytelling platform, for which she received an audience honor at the 2022 Shorty Awards. She will also be featured in an upcoming film through the American Coalition for Syria's "Humans of Syria" project.
Raghad fled the Syrian civil war with her family in 2012, after witnessing the ongoing violence taking the lives of her loved ones firsthand. When she arrived in the United States, Raghad had missed several years of her education, but she was determined to make up for this gap and achieve her goals. She taught herself English and has continued to support her family – most recently by working at Macy's and by helping her brothers launch their own restaurant business, including handling all the paperwork and agreements. Raghad intends to become a global PA and to travel worldwide to provide medical services to underserved communities. She also hopes to direct additional films featuring her story and the stories of other refugees and immigrants to inspire them to continue to reach for their goals.
Adam Alabbsi Aljundi
School: UC Irvine
Majors: Political Science and Economics
Home country: Syria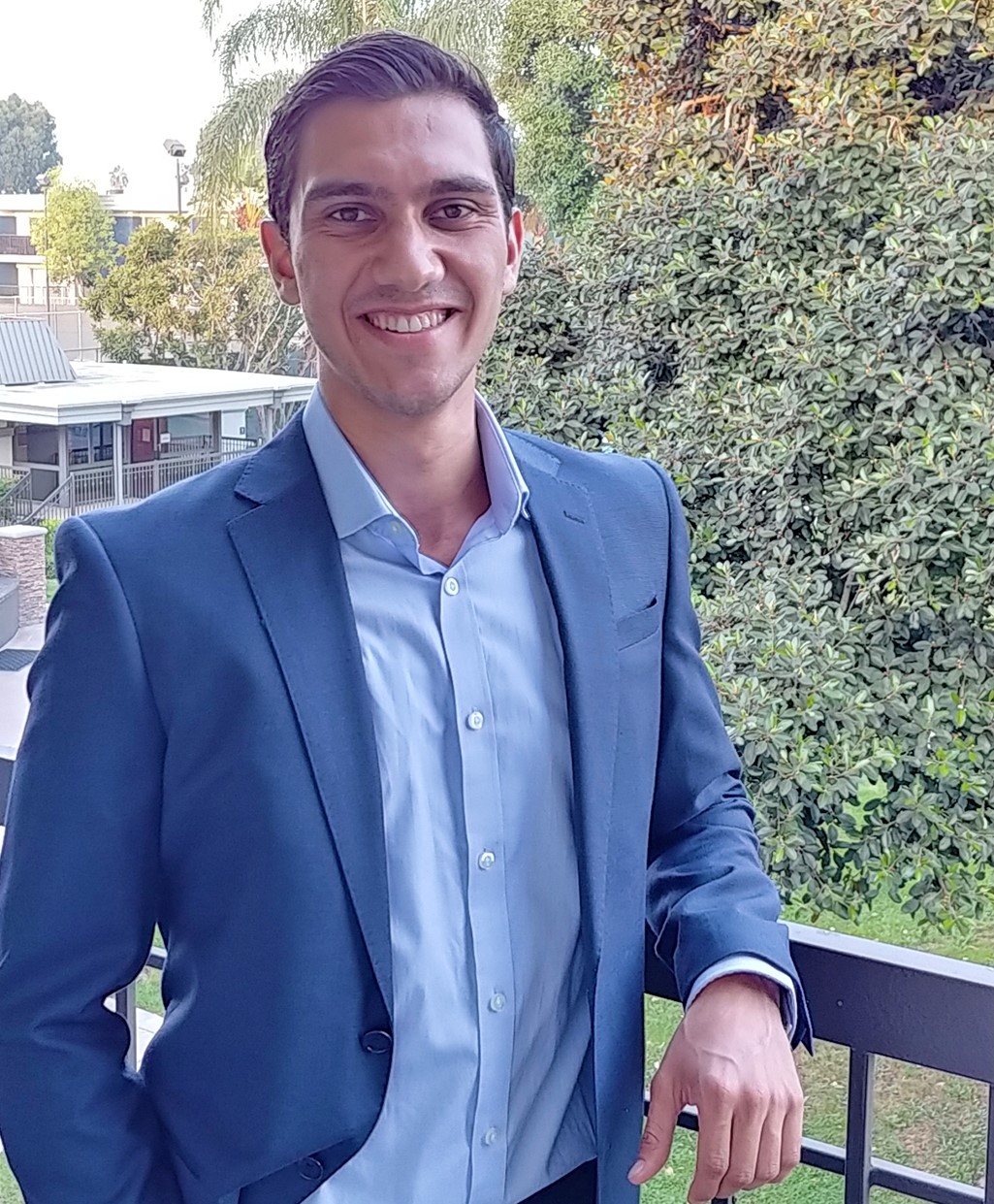 Adam is a senior at UC Irvine where he is studying political science and economics. At UCI, he was accepted into the competitive Summer Academic Enrichment Program where he had the opportunity to research the effects of conspiracies on voter turnout in the United States. He has also served as a member of the Dean's Ambassadors Council through which he hosted events to raise awareness for BLM, prejudice towards AAPI, and food insecurity among students. Last academic year, he was accepted into the UCI School of Social Sciences' Deconstructing Diversity Initiative through which he has gained a deeper understanding on the impact of race in American society and how communities can improve race relations. Adam has work experience in account administration, airport management, and security patrol services. He has also volunteered to organize demonstrations and clothing drives for refugees and serves as a mentor for high school students.
Two and a half years into the Syrian Civil War as the violence escalated and due to his free speech advocacy, Adam, at the age of 18, was forced to flee Syria with his family. In the United States, Adam experienced the challenges of learning English, mental health pressures, and having to navigate the job market so that he could support his family, but he has remained committed to his goals of completing his higher education and advancing social justice. After completing his bachelor's degree, Adam intends to pursue a joint J.D./Ph.D. program and launch a non-profit project in order to promote human rights, social justice, and equality for all through both advocacy and academia.
Sabrina Bakhtyari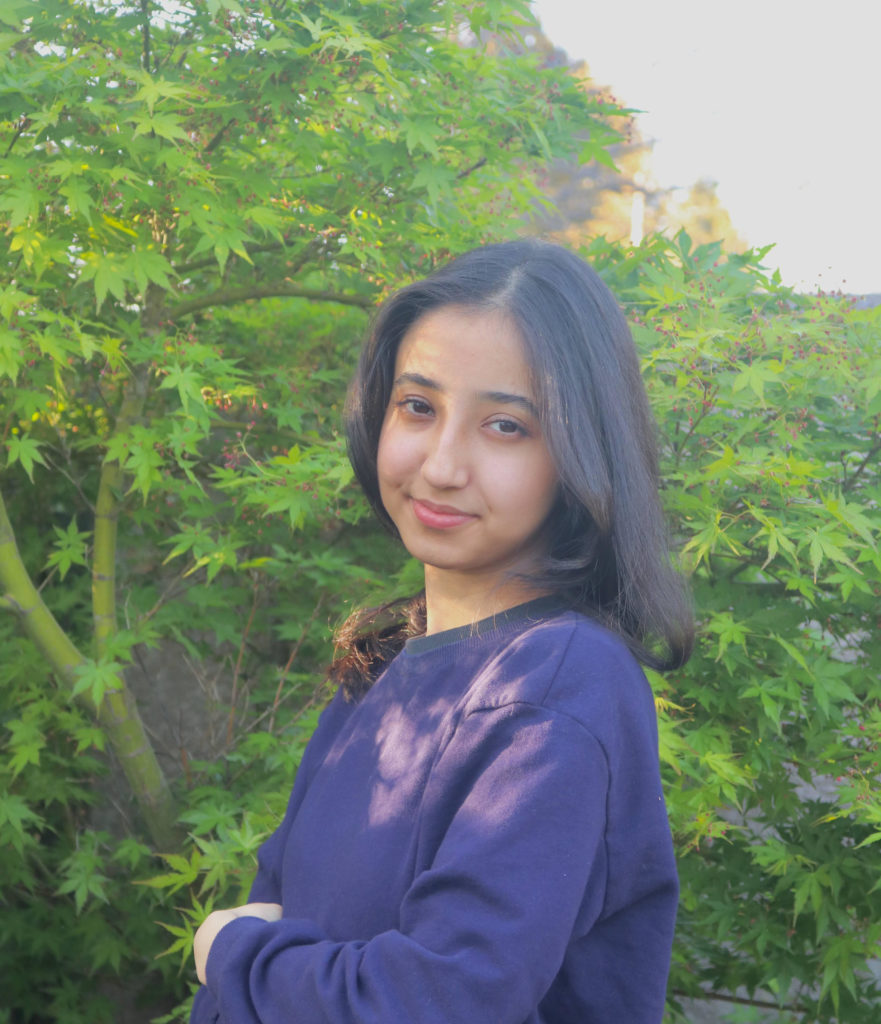 School: UC Davis
Majors: Biochemistry and Molecular Biology
Home country: Afghanistan
Sabrina is a second-year student at UC Davis where she is studying Biochemistry and Molecular Biology. In addition to her studies, Sabrina co-founded an online tutoring program to provide academic support to middle school students from refugee and immigrant backgrounds during the height of the COVID-19 pandemic. She also serves as a member of UC Davis' Afghan Student Association, where she supports initiatives and protests to advocate for human rights and provide aid for those in Afghanistan. She also frequently volunteers as a translator to support Afghan refugees.
Sabrina fled Afghanistan with her family in 2014, due to ongoing political threats. In the United States, Sabrina faced several challenges including learning English, being the only Afghan refugee in her school, and finding ways to cope after losing connection with her friends in Afghanistan. Her family's sacrifices and her love for babies and children have inspired Sabrina to work towards her goals of attending medical school and ultimately serving her community as a pediatrician. She also hopes to continue to support refugee students aspiring to pursue higher education.