We are honored to introduce our 2020-2021 class of scholarship recipients. We had a large pool of talented applicants this year who moved us with their stories of escaping conflict or persecution and of overcoming the challenges that come with adjusting to a new school, a new culture, and a new country. In spite of these challenges – including the added crisis of COVID-19 this year – our incredible recipients have maintained their passion for education. They not only aspire to give back to their home countries and their host communities through their future careers, but they already have a strong record of academic achievement, service and leadership.

We are delighted to award 10 accomplished students this year who will be attending University of California (UC) and California State University (CSU) campuses across the state. We are grateful to the UC Irvine Office of Financial Aid & Scholarships for helping us identify and select eligible UCI students through their new innovative scholarship platform and for leading a virtual awards reception for all of our UCI recipients last month. We are also very thankful for the support we have received from UCI Advancement.

As always, we are incredibly grateful to our wonderful fiscal sponsor, Access California Services, for managing our fund, for helping us with the scholarship selection process for our CSU applicants, and for all the services they provide to refugee families. In response to COVID-19, and in light of the fact that asylum seeker students were not eligible for CARES Act funds from their universities, we also worked with Access California Services to provide emergency relief grants to eligible asylum seeker students this past summer.

A special thank you to our gracious donors for their generous support who have made it possible for us to award 15 scholarships since our 2019-20 inaugural academic year, and to everyone who has supported this scholarship since its inception in 2017, including the UCI Dalai Lama Scholarship and its former advisor Karina Hamilton, the 2017-18 board members of Peaceful Passions, the former staff coordinators at Books Not Bombs, Lida Dianti from the International Rescue Committee in San Diego, and Dania Alkhouli from A Country Called Syria.
Please join us in congratulating our recipients! We are excited to see the impact that they will have on their college campuses and beyond.
Nada Abubakar
School: CSU Long Beach
Major: International Studies
Home country: Sudan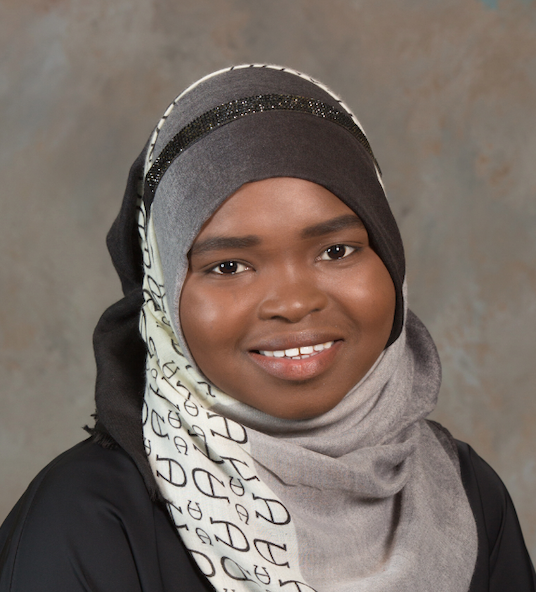 Nada is a rising senior at CSU Long Beach where she is studying international studies. She is a part of Project Common Bond, which brings together young adults worldwide who share a common bond, such as experiencing war, and through which she engages in dialogue on healing, community and conflict resolution. She is also a trained restorative circle facilitator through which she helps build community and resolves conflict in classrooms across San Diego County. At CSULB, she was invited to join the National Society of Leadership and Success, due to her strong academic standing, leadership, and communication skills.

Nada was forced to flee from Sudan to Chad and later to the United States due to genocide and civil war in Sudan, which targeted her family. Due to the injustices she and her family have faced and her experience growing up in a refugee camp, Nada plans to attend law school to become a human rights attorney for the United Nations to help others attain justice.

Kholood (Lulu) Alshami
School: UC Irvine
Major: Political Science
Home country: Syria
Lulu is a rising senior at UC Irvine where she is studying political science. In addition to her studies, Lulu has been an active member of several organizations on campus including Peaceful Passions, to raise awareness and create opportunities for refugees, and Students for Justice in Palestine. Outside of campus, she is at the forefront of organizing several social justice movements and is part of a steering committee to consolidate resources for refugee students nationwide. She has also tutored other refugee students, and after the transition to remote classes, she has been making videos and writing articles to raise awareness for the refugee crisis, racial discrimination, and criminal injustice.

Lulu and her family fled violence in Syria in 2015, when the civil war in the country escalated and took the lives of some of her family members. Experiencing the challenges of applying for asylum firsthand, Lulu plans to attend law school and to start her own immigration law firm.

Gloria Baroi
School: UC Irvine
Majors: Public Health Sciences and Political Science
Home country: Bangladesh
Gloria is a rising second-year at UC Irvine where she is studying public health sciences and political science. At UCI, she is a board member of Peaceful Passions, through which she raises awareness and creates opportunities for refugees, and We Make Change USA, through which she connects aspiring changemakers with NGOs.

Gloria and her family fled Bangladesh when she was 12, after her family was targeted by radical political groups due to her father's efforts to promote female education and empowerment. Gloria ultimately plans to become a doctor and work with NGOs to increase healthcare access for women worldwide.

Tony Gao
School: UC Irvine
Major: Studio Art
Home country: China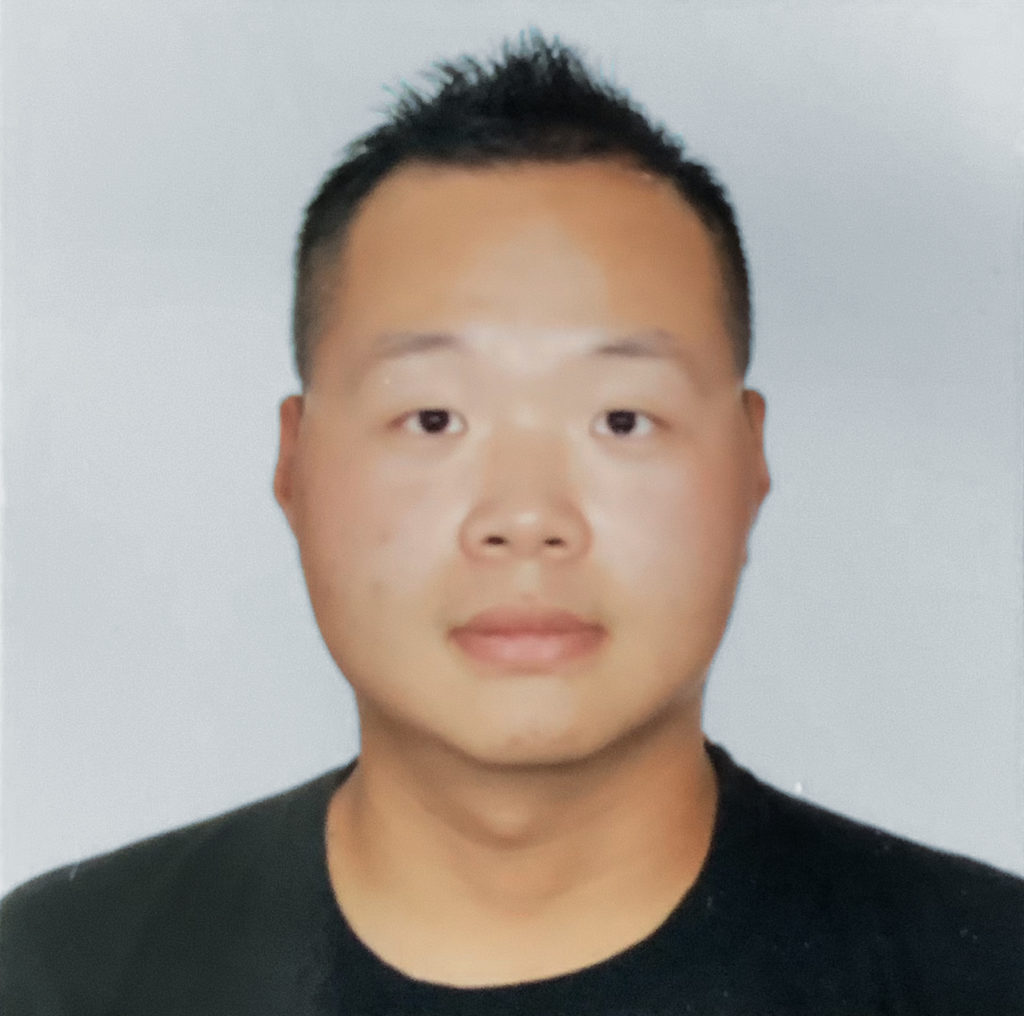 Tony is an incoming transfer student at UC Irvine where he will be studying Graphic Design (Studio Art). Tony has experience organizing art exhibitions, providing assistance to students learning graphics, animations, and 3D designs, and has participated in and been awarded for his art and animations at prestigious museums and art festivals. Aside from his talent, he has also sought to serve his community by spending time tutoring other children in his local religious community and fundraising for charities.

Given his family's faith which resulted in many of his family members being persecuted and killed, Tony fled China with his parents in order to practice his faith freely. His goal is to become a graphic designer after graduation and to start his own graphic design company to create opportunities for minority communities in the arts and to raise awareness for them through film, design, and animation.

Beril Gurkas
School: UC Irvine
Major: Computer Science
Home country: Turkey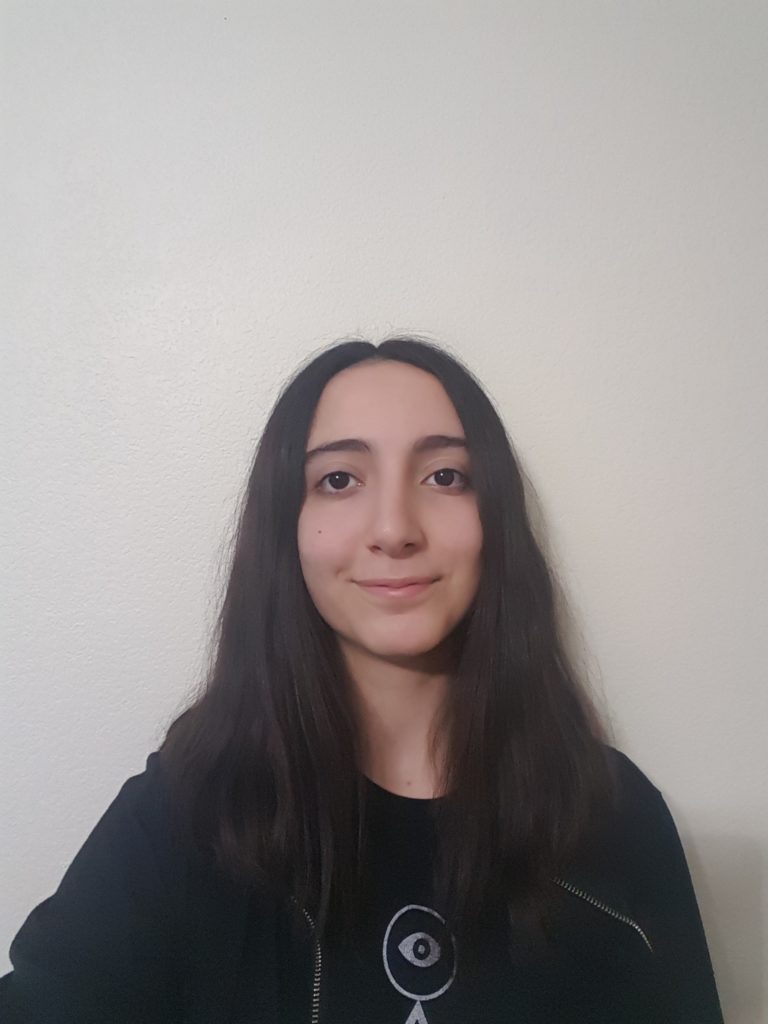 Beril is an incoming first year student at UC Irvine where she will be studying computer science. Beril has been passionate about computers, mathematics and technology since childhood and was recognized as the top student in her high school geometry and trigonometry classes. She was also recognized as a National Merit Commended Scholar. Aside from her studies, Beril is also actively involved in planning cultural and community service events through her cultural and religious communities.

Beril fled Turkey in 2017 with her family due to political persecution. She hopes to work as a computer scientist for NASA, and she aspires to close the gap between machine learning and the human brain using artificial intelligence.


Niloufar Hedayat Nia
School: UC Irvine
Major: Public Health Sciences
Home country: Iran

Niloufar is an incoming transfer student at UC Irvine where she will be studying public health sciences. In addition to her healthcare-related courses in community college, she also sought opportunities in healthcare outside of the classroom by volunteering at the Fountain Valley Regional Hospital and she is now serving the community as a medical assistant in a dermatology office.

In 2015, Niloufar and her family fled Iran where they were unable to practice their faith. Niloufarplans to pursue a career as a physician assistant, as she aspires to save lives each day and to develop close relationships with her patients by delivering healthcare rooted in compassion.

Hafsa Hussein
School: San Diego State University
Major: Biology
Home country: Somalia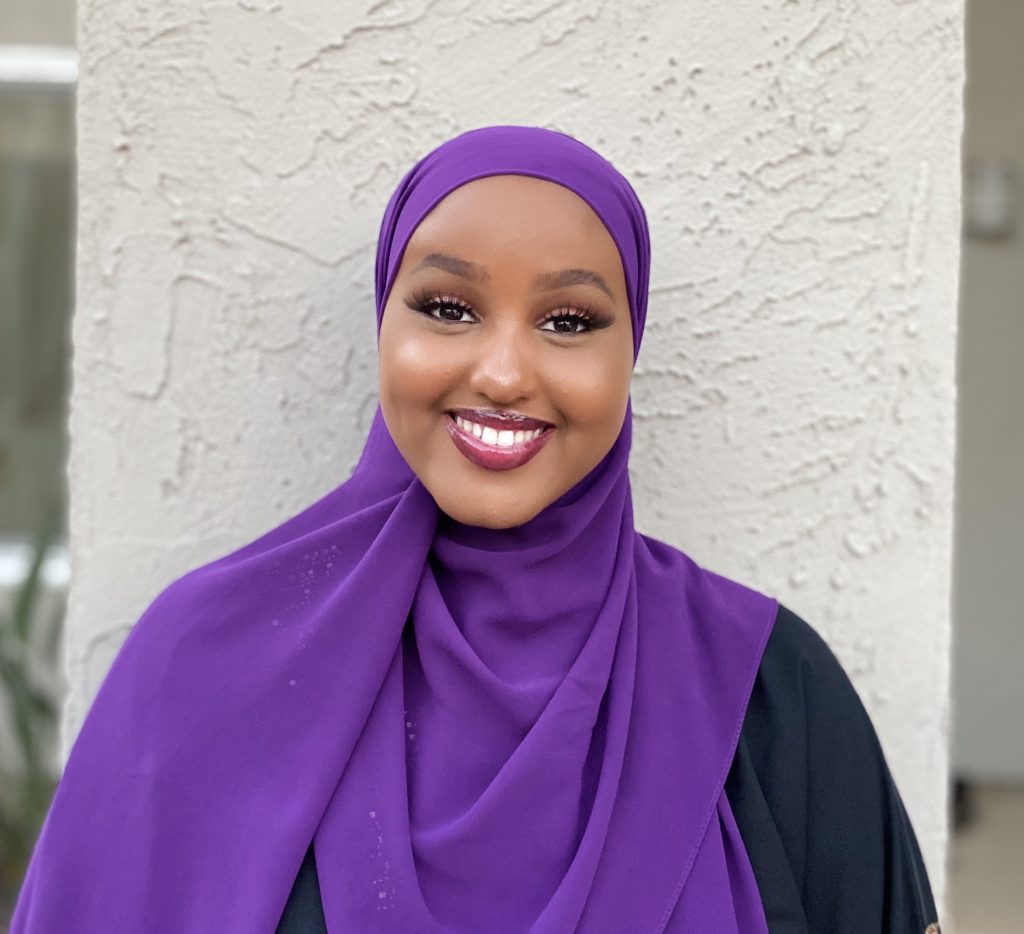 Hafsa is an incoming freshman at San Diego State University where she will be majoring in biology. During high school, Hafsa was a part of several organizations to work on initiatives like improving access to healthy food, providing halal food options in public schools, and addressing teenage substance abuse. She also worked with the Youth Advisory Council in City Heights, which hosts the largest refugee and immigrant population in San Diego County, to make healthy food affordable and accessible. She has also completed programs to shadow doctors and complete clinical rotations, and she has completed internships at the Partnership for the Advancement of New Americans, the San Diego Workforce Partnership, and Kaiser Permanente.

Originally from Somalia, Hafsa fled a refugee camp in Yemen hosting thousands of Somali refugees along with her single mother and four siblings. Her experience growing up in a third world country and seeing the impact of wounded people left untreated has inspired her to become a trauma nurse at a clinic in Yemen or Somalia.

Ghina Sabbagh
School: UC Irvine
Major: Public Health Sciences
Home country: Syria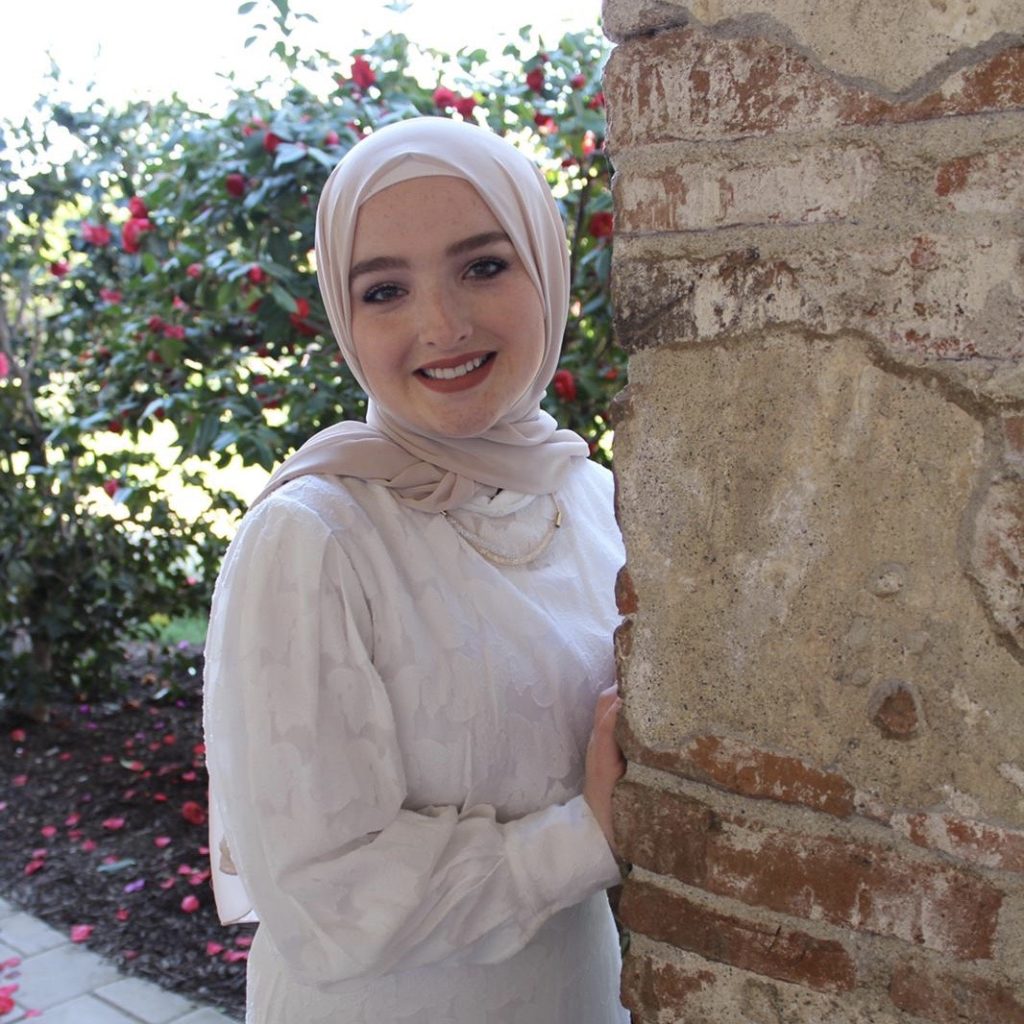 Ghina is an incoming transfer student at UC Irvine where she will be studying public health sciences. She is also a COPE Health Scholar through which she is receiving healthcare and patient services training and experience. As a community college student, Ghina worked as an Arabic interpreter and office assistant for Care Harbor Los Angeles to provide healthcare services for underserved populations in Los Angeles. Ghina has also helped organize Islamic Relief's fundraising banquets for Palestine and has served as a camp counselor head and manager assistant at a private elementary school.

Given the ongoing Syrian civil war, Ghina fled to the United States with her mother and her younger siblings in 2016. Ghina intends to become a physician assistant to contribute to quality patient care and to play a role in medical diagnoses alongside physicians and medical staff. She also hopes to provide aid and healthcare to underserved communities who don't have access to healthcare.

Parsa Tabatabaei
School: UC Irvine
Major: Biological Sciences
Home country: Iran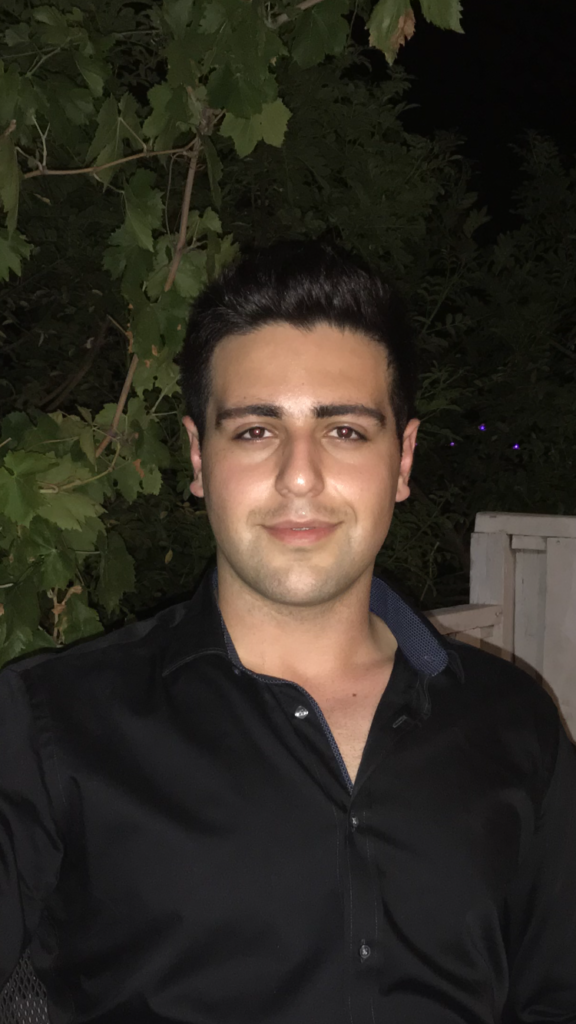 Parsa is an incoming transfer student at UC Irvine where he will be studying biological sciences. He has already become involved with UCI student organizations, including the Iranian Student Union, in which he serves as the Financial Chair to manage the budget of the organization which holds regular philanthropic and cultural events.
Parsa fled Iran alone in 2015 to be able to freely practice his faith. While Parsa's family, including his parents and sister are still in Iran, Parsa hopes to make them proud by pursuing his dream of becoming a physician in order to provide quality healthcare to minority and underserved communities.

Huanhuan Wang
School: CSU Monterey Bay
Major: Computer Science
Home country: China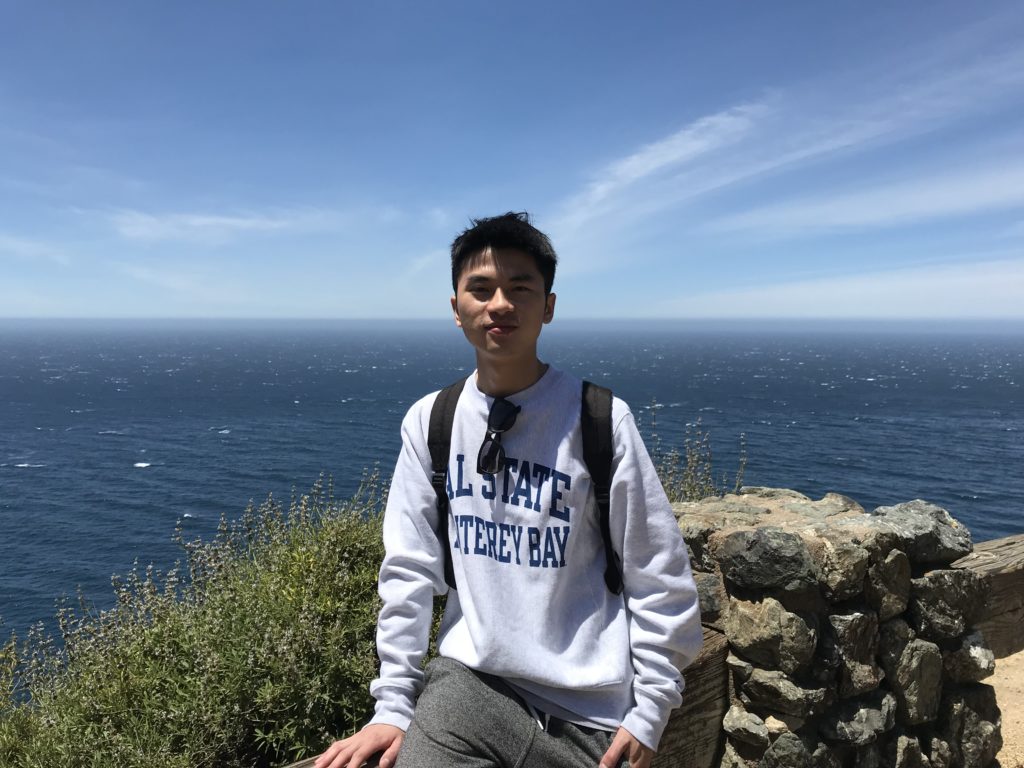 Huanhuan Wang is a continuing student at CSU Monterey Bay, where he has recently completed a major in accounting and is now working towards a degree in computer science. With his experience and education in accounting, Huanhuan has served as a volunteer income tax assistant to provide free tax preparation assistance to low-income taxpayers. He also founded and currently leads an initiative at CSUMB to collect and donate furniture and other items that would otherwise be abandoned by students at the end of the academic year to underprivileged community members in Monterey Bay.

Huanhuan was born as his mother's second child in violation of China's one-child policy, requiring him to flee China with his single mother. He hopes to become a software engineer and intends to work to ensure that an education in coding and basic accounting is accessible to underprivileged communities.